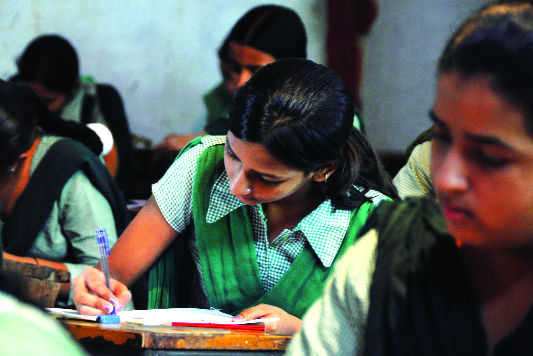 Faridabad:
The District Education Officer (DEO) is learnt to have approached the police for an FIR against 93 private schools affiliated with the Haryana School Education Board (HSEB) after these were found violating norms, including running higher classes without permission.
The DEO's office has forwarded a letter to the police department for further probe and action against erring schools, say sources in the department. Of over 350 private schools affiliated or recognised by the HSEB, a large number of these have failed to follow the guidelines, it is learnt.
While notices were issued by the DEO's office a few months ago for submission of relevant documents, including affiliation and permission for operating classes at various levels, as many as 93 schools having permission to run classes up to eighth standard (middle) were found running higher classes. The schools were found having illegally enrolled students up to class 12, said an employee of the education department.
These schools were asked to submit an affidavit but they failed to do so and carried on running classes in an unauthorised manner.
DEO Satender Kaur Verma said action had been initiated against violators. As per the rules, private schools up to matric level should have 2,000 sq m area in case of a single floor and 1,500 sq m for a two-storey building.  For senior secondary schools, requirement is 3,000 sq m for single-storey and 2,250 sq m for double-storey building.
Besides staff, basic facilities and fire safety norms are also part of the set norms.
Norms violated
Illegally ran classes beyond eighth standard
Enrolled students till class 12 in an unauthorised manner
Failed to submit affidavit to the Education Dept
["source=tribuneindia"]