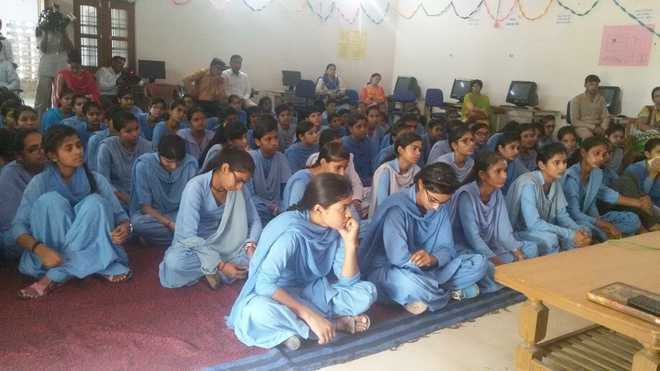 Bhanu P Lohumi
Tribune News Service
Shimla
After dithering for more than six months, the CBI has finally registered an FIR against Himachal Pradesh Education Department officials and several private educational institutes in the Rs 250-crore scholarship scam.
The CBI filed the case of breach of trust, cheating, forgery and using fake documents under Sections 409, 419, 465, 466 and 471 of the IPC.
Over two dozen private educational institutes are under the scanner, besides some officials of the department, for usurping scholarship money meant for Scheduled Caste (SC), Scheduled Tribe (ST) and Other Backward Class (OBC) students.
Ineligible candidates were given admission, fictitious bank accounts opened and about 80 per cent of the scholarship fund diverted to private institutes, it is alleged. Scholarships of thousands of students were transferred to bank accounts connected to a few mobile numbers, and not linked to Aadhaar. A preliminary inquiry had revealed that in the tribal Spiti valley, scholarship was not given to any student during the past five years.
The police registered a case in November 2018 and it was found the scam amounted to Rs 250 crore and was spread in other states also, prompting the government to hand over the case to the CBI.
The scam remained hidden as the people who set up the portal for disbursement of scholarship and those who actually transferred the amount were the same. The inquiry also revealed that some institutes made fake admissions to get scholarship money in connivance with Education Department officials. A large number of accounts were tracked to Haryana, while several in Karnataka were scanned. At the departmental level, some employees dealing with the matter were shifted.
The CBI has so far remained tightlipped on the issue and evaded queries on the scam.
Funds transferred 
Scholarship was given to SC, ST and OBC students of classes XI and XII by Central, state governments under various categories and the amount ranged from Rs 500 to Rs 28,000 per annum
Fund for government school students was transferred to ineligible candidates and private institutes
["source=tribuneindia"]