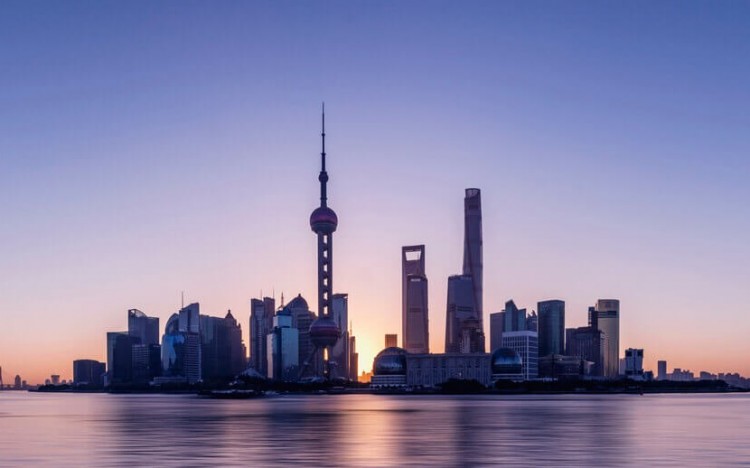 With a population of 1.39 billion, and an economic output in 2018 of $1.4 trillion, larger than Australia's total economy, China has cemented itself as the major powerhouse in the Asia Pacific economy.
While Australia's western inclination has traditionally strengthened trade links with the US and Europe, China's behemoth economy offers more lucrative opportunities for dedicated business professionals in the region.
It's not surprising, therefore, that Australia has increasingly tied itself economically to China over the past twenty years. From 2017 to 2018, China was Australia's largest trading partner by a long way, a partnership worth $194.6 billion.
But China's economy and culture is like no other. Cracking the market is not something you can learn in a textbook or in business school.
For these Australian MBA students, a practical experience on the ground in Shanghai was a real insight into the complexities and opportunities in China.
---
A changed perception of China
Brian Lu's (pictured) strongest memory from his childhood was of China, where he grew up until age 13 when his family moved to the US.
His image of China, however, was not a particularly positive one.
"It was still a developing country, most of the population still lived in poverty, and English literacy was non-existent," Brian remembers.
Yet his urge to go back has stayed with him ever since leaving; this was, in fact, one of his biggest drivers to go to business school.
When shopping around for programs, the MBA program at Melbourne Business School offered a Business in Asia unit which gave students the opportunity to do a consulting project in Shanghai.
The project was coordinated by Ernst & Young (EY), and worked with Fonterra, one of the biggest dairy companies in New Zealand, who were looking for market penetration and growth into the Chinese economy.
This hands-on project opened Brian's eyes to the changing face of the Chinese economy. For all of the preparation they undertook in class, it wasn't until they touched down in Shanghai and began working with consumers that he was able to build an accurate picture of doing business in China.
The business ecosystem compared to other countries, Brian noticed, was very closed. Social media is a perfect example of this.
"We have Twitter, Facebook, and Instagram, all of which cannot be used in China. Instead, there will be at least one similar Chinese product offering the same thing within this closed ecosystem."
This has a huge effect on consumer behavior, which is more digitalized and cell phone-oriented. 98% of the 800 million internet users in China are cell users, with an estimated 1.3 billion cell phones in use.
Field research for the Fonterra consulting project also quickly changed a lot of Brian's preconceptions about dairy consumption in China. Milk, he remembers, was a luxury, something only consumed on rare occasions.
"It was only once we spoke to the consumer that we could see there was a shift in consumption behavior—that milk is no longer the 'holy drink'!"
The rise of healthy lifestyle culture had increased the number of milk-based meal supplements like protein shakes. Brian also noticed how terms like 'lactose intolerance', which previously wouldn't have been understood, were widely recognized.
As an aspiring consultant, Brian took away a valuable lesson in consulting which ultimately enabled him to better understand the Chinese consumer.
"To do any consulting project, you have to start by talking to the customer," he says.
["source=businessbecause"]